It's all about your dog!
We're here to help you care for your pet. It can be very confusing with all the choices you have, in deciding what products are truly best for your pets. With over 40 years in the pet industry, we know that "mass-market" pet products often don't live up to the hype and more often than not are of an inferior quality. This is especially important when it comes to behavior control and containment products.

Fortunately we discovered the DogWatch Hidden Fence company 25 years ago and have enjoyed the privilege of representing their products in one of the most important market areas in the country. We chose DogWatch because we believe their products and commitment to excellence to be superior to any other company in the containment industry. DogWatch receivers are designed to be the most consumer friendly, reliable and efficient, with replaceable batteries that last up to 2 years! And DogWatch transmitters and receivers are protected with lifetime warranties.

During the past 25 years, DogWatch has achieved some of the most important advances in pet containment and behavior control. In addition to outdoor containment, we can also provide the best indoor protection to help keep your pets safe and prevent destructive behavior. More recently, DogWatch developed the Big Leash Remote Trainer - the most user friendly remote training system available for pet owner and professional use. And of course, we are #1 when it comes to understanding how and when to use these products and provide assistance to our customers. We have worked closely with some of the finest trainers and behaviorists to achieve optimal results for their clients with the DogWatch Remote Trainer.

Partnering with the best pet containment company and offering the best products to our customers is only part of our story. We have been consistently recognized as a leader and awarded "Top Dog" status by the DogWatch company. Our experience and expertise in installation and training enables us to help you best with your pets' safety and containment needs.

It has always been our mission to help you identify beneficial products and make it as easy as possible for you to obtain them. We are committed to providing quality and innovative products - some that solve and prevent pet problems - others that help you better care for your pet companions. Our PetWorks store in Mount Kisco, New York and ALPHAPET.COM website are extensions of our commitment to offer the absolute best products and services for your pet care needs.
Service Area
We provide services to customers in the Westchester, Putnam, Lower Fairfield area, including the towns and cities of Ardsley, Armonk, Bedford, Bedford Hills, Brewster, Bronx, Bronxville, Carmel, Chappaqua, Cos Cob, Croton, Darien, Dobbs Ferry, Greenwich, Harrison, Hastings, Irvington, Katonah, Larchmont, Mahopac, Mamaroneck, Manhattan, Mount Vernon, New Canaan, New Rochelle, North Salem, Ossining, Patterson, Pleasantville, Port Chester, Pound Ridge, Purchase, Rye, Scarsdale, South Salem, Stamford, Tarrytown, Waccabuc, White Plains, Yonkers and the counties of Putnam, NY, Westchester, NY and Lower Fairfield County, CT., NY and the surrounding area.
Get a Free In-Yard Estimate!
Our representatives will meet you at your home for a free in-yard estimate. We will help assess your needs and customize a solution that suits both you and your pet. Call today or schedule an appointment to get things started!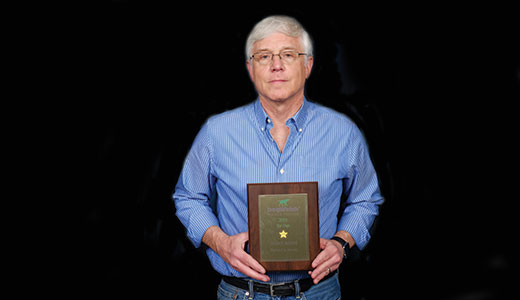 Why Choose DogWatch by PetWorks?
1. Our number one concern is the safety and well-being of your pet. We provide the support you need to ensure successful training and happy containment.
2. We provide a proven PetFriendly™ training program. We train your dog (or cat) to recognize the boundary flags and the audible warning signal (or vibration) before introducing the correction.
3. We are experienced professionals committed to providing excellent customer service and support. We strive to service every customer promptly and courteously.
We want to hear about your experience! Write us a review on Google+
Simply the best. No getting around it.™
Another reason to choose DogWatch by PetWorks is that we are an authorized DogWatch dealership. The DogWatch Hidden Fence is the most technologically advanced and the easiest to use, and it is backed up by a no-hassle Lifetime Warranty from a company with more than 25 years of keeping pets happy and safe.

What makes us Simply The Best?
---
Customer Testimonial
The system has been fantastic - keeping our two dogs, a big Shepherd and a small Cavalier, safe. Our wood perimeter fence could not contain our determined dogs. The Hidden Fence keeps them from wandering into the street in front of the house and prevents them from getting into the hillside portion of our back lot where ticks abound. Their customer service is the best.
Chris K.