What People Are Saying About DogWatch by PetWorks
James H.
Dogwatch changed our lives!!! Before it, our constantly hungry golden retriever would ransack our kitchen and the kid's could never eat on the dining table in peace. With the Dogwatch system, the kitchen has been off limits and the kids are no longer attacked at the dining room table. And, as a side benefit, we can also let them out of the front yard and feel comfortable that they won't run to the street as we have a unit installed out there as well. We highly recommend this...it works!!!
We want to hear from you! Write us a review on Google+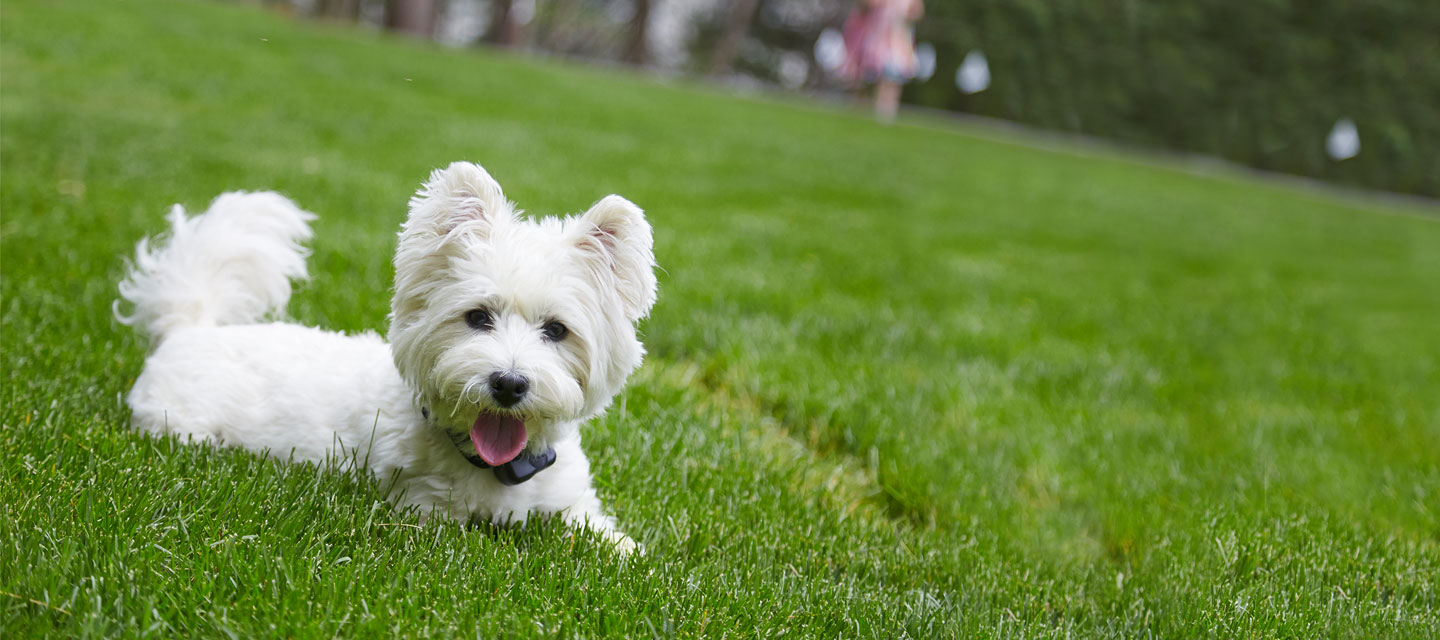 Alice A.
Dogwatch is the only thing that keeps our dog on our property! We live on approximately an acre of land and it is logistically impossible to fence in. Even if we did have fences, our dog would surely jump them. She is quite smart and occasionally "tests" her boundaries but the Dogwatch fence keeps her safe and gives us peace of mind.
Debi C.
Dogwatch Hidden Fence has changed our family's life. Before installing Dogwatch Hidden Fence, we had to be ever so careful when we opened the door so our two beastly dogs would not dash out and away; they would escape, and we would spend time roaming the neighborhood anxiously hoping to find them quickly and safely! Then, Dogwatch came to the rescue - now our dogs never leave the yard. They are free to roam the one acre property, and we know they will be "home" at all times. It is such a peace of mind. It is a great product!
John O.
The service works great for our three dogs. We have had it for 4 years and just expanded the area for the dogs. During the time we had it, a winter storm knocked over a tree that broke the wire. Our Dogwatch by PetWorks dealer was there the next day to fix it. I would highly recommend Dogwatch.


Linda D.
We really like our dogwatch fence. Our two Rotts stay in perfectly.
Chris K.
The system has been fantastic - keeping our two dogs, a big Shepherd and a small Cavalier, safe. Our wood perimeter fence could not contain our determined dogs. The Hidden Fence keeps them from wandering into the street in front of the house and prevents them from getting into the hillside portion of our back lot where ticks abound. Their customer service is the best.
Amanda S.
My husband and I have used the BigLeash remote trainer to stop our dog's jumping behavior. Great tool. We also use it on our hiking trips, to keep him from roaming too far from us. We definitely recommend Dogwatch.
Giselle G.
Dog Watch has made a huge difference in our lives. One of our two dogs was expert escape artist. This dog would get out of our fenced property daily, by tunneling, jumping and actively looking for places to escape. Several friends highly recommended Dog Watch and spoke of the excellent customer service. Both of our dogs are very different and needed slightly different approaches for training. One is high energy and repeatedly tested the Hidden Fence. The other is a timid rescue dog and needed to be handled with care. The customer service provided was impressive and they identified what each dog needed to ensure successful training. They went above and beyond for us, with prompt phone support. We would definitely recommend Dogwatch.
Julie S.
We had a hidden fence system installed 2 yrs ago on our 1/2 acre lot to keep our two Aussies from injuring themselves running in and out of our concrete V-ditch. It worked wonderfully, and we had the added benefit of keeping the dogs out of the plant beds and my flowers returned! I can't say enough about DogWatch's customer service.
Tell Us Your DogWatch Story!
We'd love to hear from you, too! Please consider filling out our customer feedback survey to tell us about your experience with DogWatch.